Look below to learn what we did this week in the Orchestra Academy!
Beginning Orchestra
In the Beginning Orchestra, we reviewed the notes on the D string and played the music on pages 8 and 9. I also taught the students a "mystery song" which might annoy their parents all week!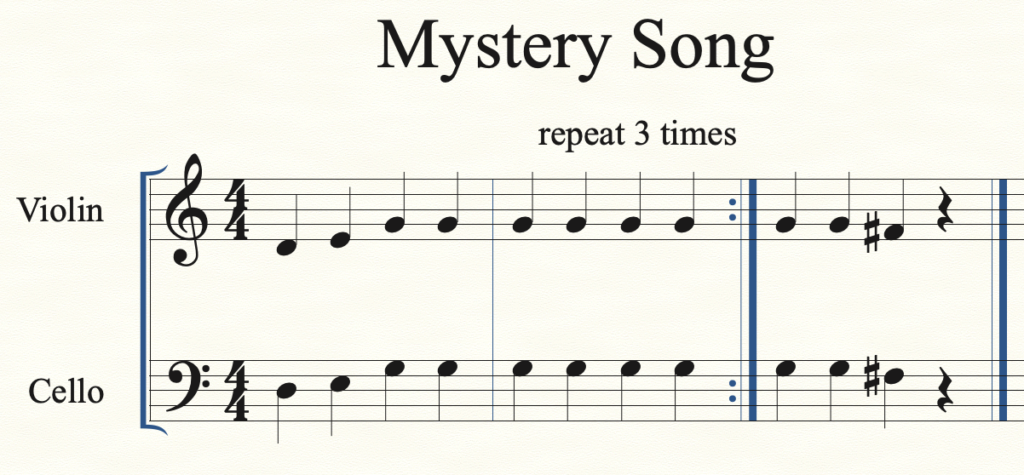 Then we learned how to play B, C#, and D on the A string. This week, students should practice the music on pages 10 and 11. Look below for information about the A string.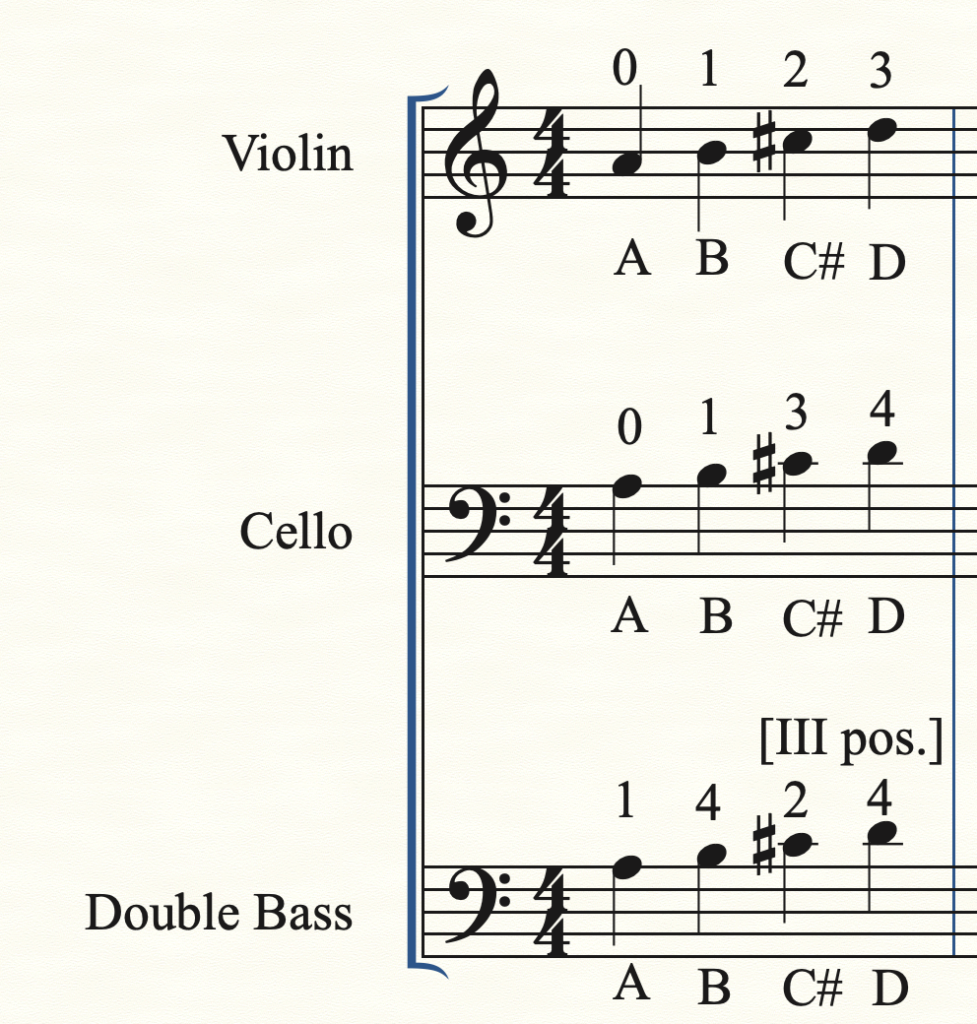 Violin:
Cello:
Bass:
Intermediate Orchestra
In the Intermediate Orchestra, we spent a lot of time practicing First Finger Pachelbel. This week, students should practice the music from measure 21 to 29.
Then we practiced the First Scale March. Students should practice up to measure 20 still. We didn't get to Dragon Slayer or Impulse this week, but students should still practice them.
Advanced Orchestra
We started with the Brandenburg and tried to learn the music from measures 17 to 32. Students should practice this section this week.
We then practiced Gauntlet and learned the section from measure 41 to 47. We then quickly practiced In the Hall of the Mountain King and then Conquistador.